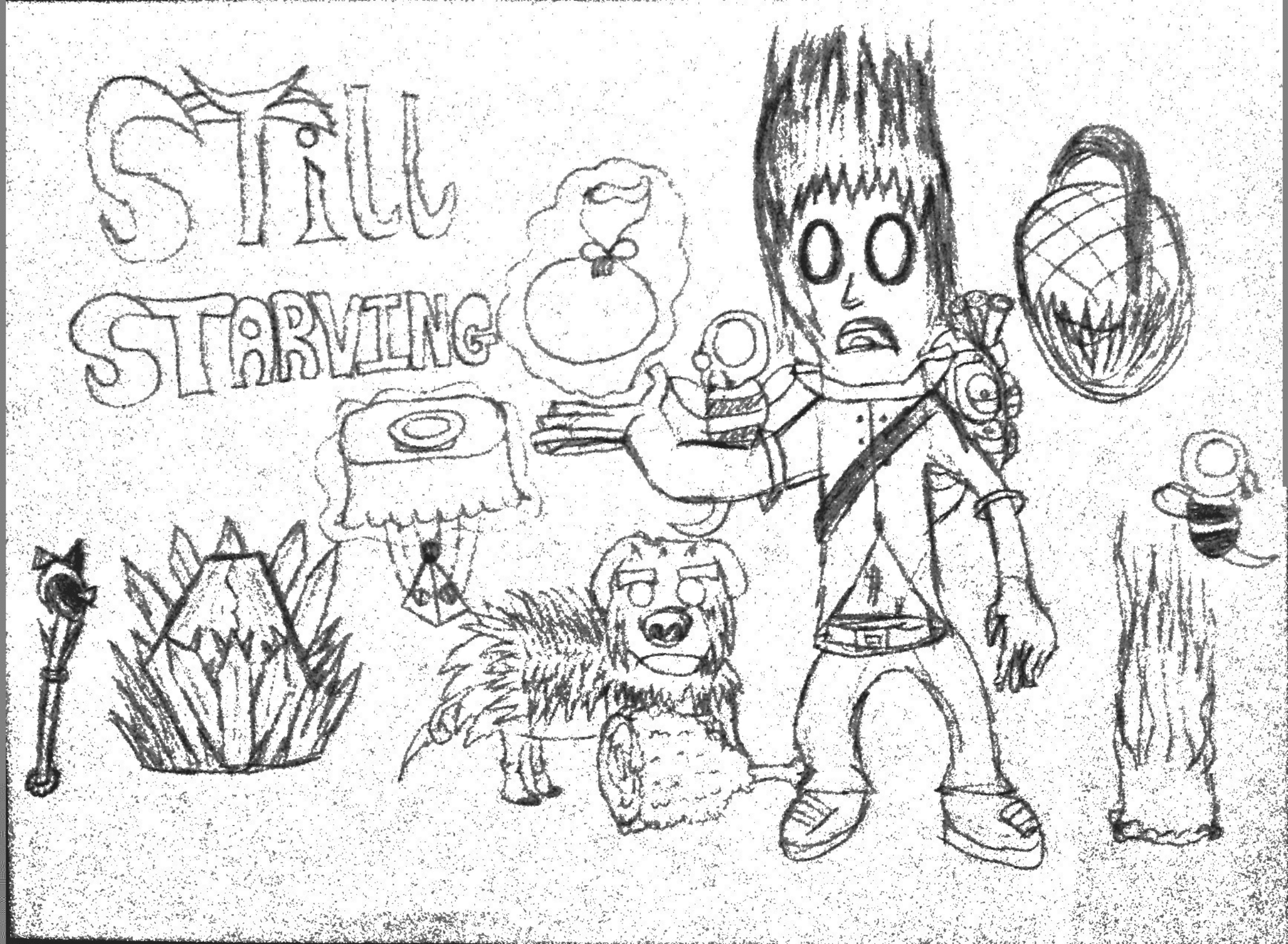 Still Starving (Idea)
This is an idea project, its a mere placeholder of a future game, It will be updated with Concepts and Ideas and maybe even possible Art but nothing will be finalised until the final game arrives.
There will be a prototype that will give an idea of what the final game will look like, this will be updated, I will test new ideas and only work on the project when I feel like I can make it better.
Still Starving will hopefully be based on the same genre and play style of Don't Starve.